Exclusive Offer "Through the Bible in Felt Set"
It's better than our eBay and Amazon offers!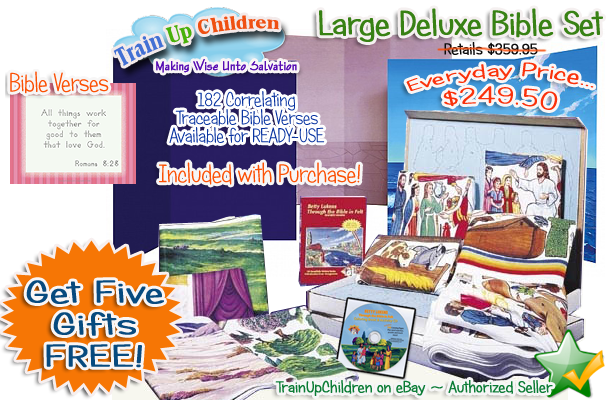 This is Betty Lukens most complete collection of felt Bible stories, scenic backgrounds and overlays that parents and teachers can make great use of. PLUS... Train Up Children has included Five Teacher-Friendly bonuses that you won't find anywhere but right here! These Bible felt characters are easy to use and they make Bible stories memorable for children.